aeroPULSE PS – high power narrow linewidth picosecond lasers
The aeroPULSE PS series is a high-power narrow-linewidth picosecond fiber laser platform. We have based it on our world-leading photonic crystal fiber platform.
Developed for demanding OEM applications, the aero­PULSE PS series delivers a high unit-to-unit consistency and up-time, low cost of ownership, and ease of integration. It delivers up to 40 W of output power while maintaining a line width of less than 1 nm.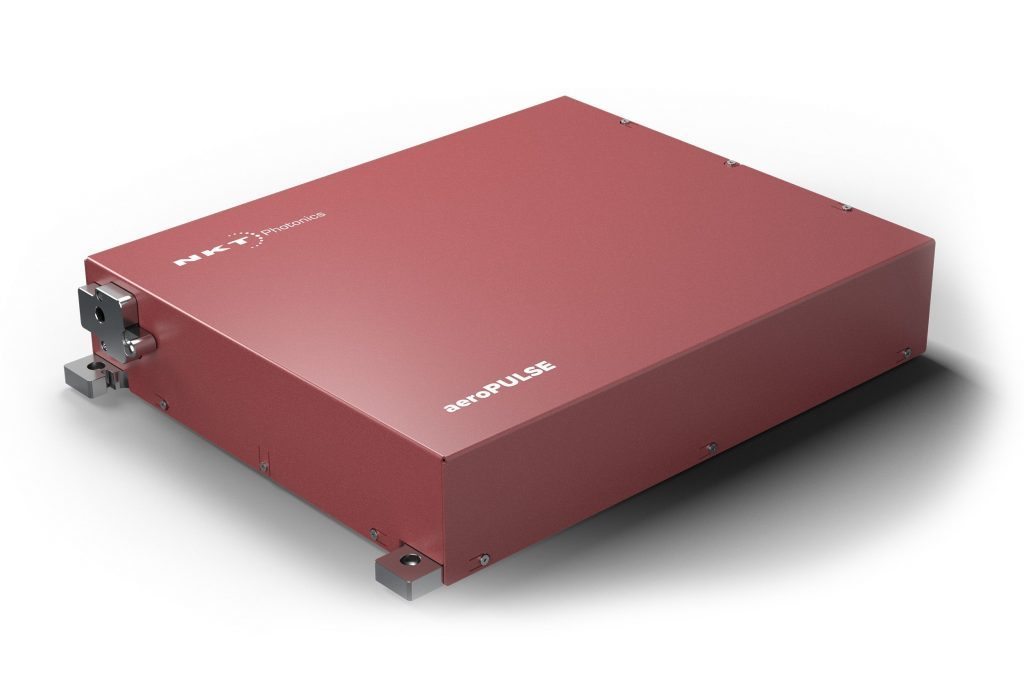 Key Features
Excellent beam pointing stability
Up to 400 MHz repetition rate
Maintenance-free 24/7 operation
The aeroPULSE lasers were developed for demanding 24/7 OEM applications, high-lighting unit-to-unit consistency and uptime, low cost of ownership, and ease of integration.
Designed for the stringent requirements of semiconductor wafer processing and micromachining applications where its superior reliability is a mandatory product attribute. Every feature of the aeroPULSE is designed for continuous and consistent operation in demanding applications.
Optimized for demanding applications
This family of rugged and compact OEM lasers uses state-of-the-art mode-locking technology to deliver ultra-short picosecond pulses with outstanding long-term stability, very narrow linewidth, low noise, and excellent TEMoo-mode quality.
As standard, aeroPULSE is available with output powers up to 40 W emitting at 1030 nm. Other wavelengths, including green, are available upon request.
Rugged industrial design
The system configuration consists of a 19" rack-mountable control unit and a very low-profile laser head that can be mounted either horizontally or vertically. The laser head can be either air-cooled for low output power performance or water-cooled for high output power performance.
Remote control via an RS-232 interface
The system can be remotely controlled via an RS-232 interface and incorporates extensive onboard data logging of key parameters. Our proprietary manufacturing technology ensures product quality while our tightly controlled supply chain makes for consistency.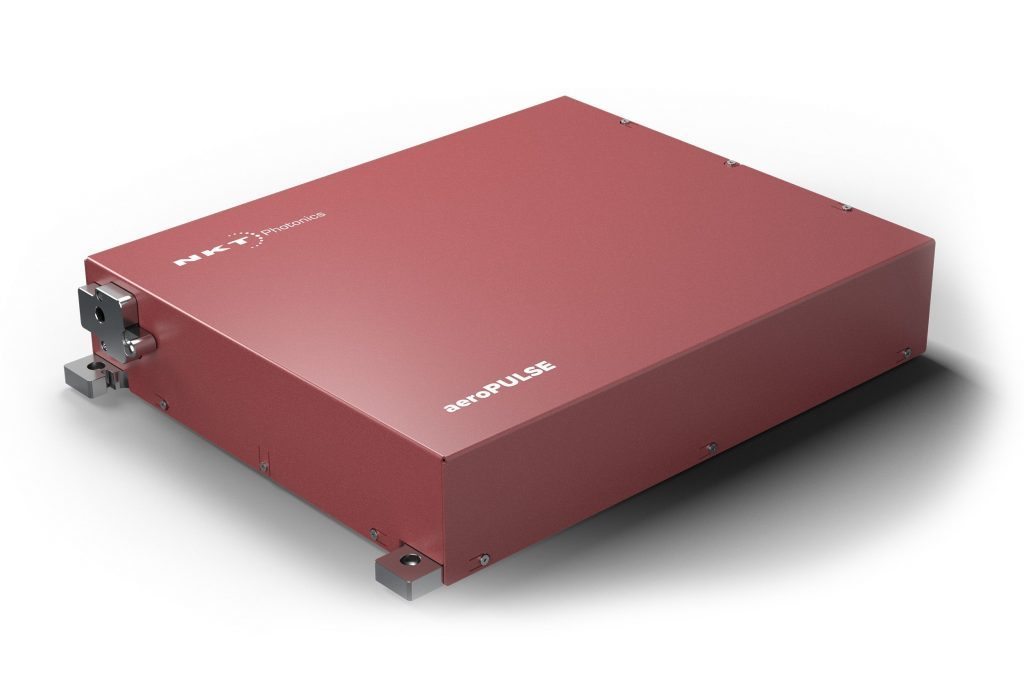 Power1)
Up to 40 W
Wavelength1)
1030 nm
Pulse duration
5 ps
Repetition rate1)
10-400 MHz
Polarization
Linearly polarized, PER >17 dB
Beam diameter
≈1 mm
Beam divergence
1.6 ± 0.2 mrad
Spatial mode, fundamental
M2 ≤1.2
Power fluctuation (50 hours)
<0.5 %
Warm-up time
<1 min
1) Other values available on request
System cooling
Water-cooling (air-cooling option for low power)
Chiller
Included (rack mount or floor stand)
Operation temperature
+18 to +30°C
Storage temperature
-10°C to +60°C
Dimensions (WxHxL) Laser head
335.5 x 100 x 450 mm
Dimensions control box
375 x 177 x 440 mm (4U 19" rack)
Dimensions chiller (floor stand)
330 x 197 x 279 mm
Dimensions chiller (rackmount)
432 x 177 x 438 mm
Weight laser head
10.2 kg
Weight control box
Up to 14.7 kg
Weight chiller
9 kg
Computer interface
USB 2.0, RS-232
Operation voltage
100-240 VAC, 50/60 Hz
Power consumption
<330 W