Stimulating tens to hundreds of neurons in the brain with high spatial and temporal precision is an important topic in neuroscience today. Stimulations lets neuroscientists get a deeper understanding of brain functions and the relation to behavior and pathological states. Over the last decades, various optical stimulation methods have been developed.
Two-photon holographic optogenetics
The most successful is two-photon holographic optogenetics which allows stimulating neurons in the brain with high precision and minimal invasion. Different stimulation processes require different amounts of pulse energy. It is important to choose the most cost-effective femtosecond laser to ensure the correct pulse energy and laser power are available to match the stimulation scheme applied.
Our aeroPULSE FS series give neuroscientists the flexibility to choose a laser with the pulse energy and repetition rate required to control the right amounts of neurons for their application. This removes the risk of tissue damage and associated unnecessary costs, which historically existed due to the need to buy available lasers having too much excess power.
The aeroPULSE FS laser portfolio provides you with flexible power choices and with the peace of mind that the laser can be relied upon to perform on demand.
Read the application note to learn more about two-photon holographic optogenetics.
Which laser matches your needs and budget?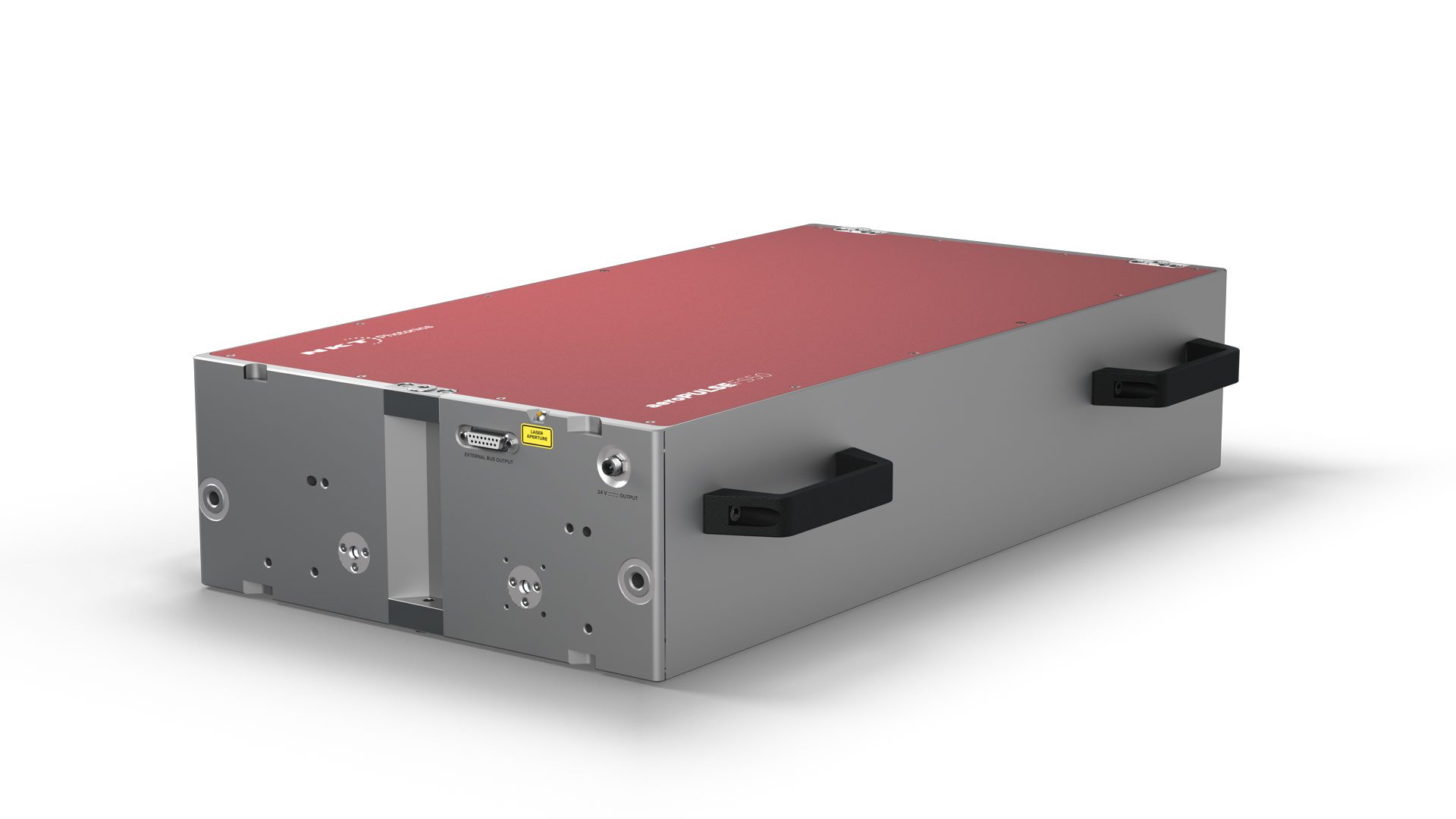 aeroPULSE FS50
With >50 W average power and >40 µJ pulse energy, the aeroPULSE FS50 is the perfect solution for temporal focusing modalities as well as splitting one laser between two microscopes.
aeroPULSE FS10 and FS20
With >10 W and >20 W average power and >20 µJ pulse energy, the aeroPULSE FS10 and aeroPULSE FS20 are ideal for spiral scanning modalities.
Compare the aeroPULSE FS lasers
aeroPULSE FS10
aeroPULSE FS20
aeroPULSE FS50
Center wavelength
1030 ± 5 nm
1030 ± 5 nm
1030 ± 5 nm
Power
>10 W
>20 W
>50 W
Max. pulse energy
>20 µJ
>20 µJ
>40 µJ
Repetition rate
Up to 20 MHz
Up to 50 MHz
Up to 50 MHz
Pulse duration
<350 fs
<500 fs
<400 fs
Beam diameter
1.0 ± 0.15 nm
1.0 ± 0.15 nm
2.0 ± 0.5 nm
Spatial mode, fundamental
M2 ≤1.2
M2 ≤1.2
M2 ≤1.2
Beam asymmetry/ellipticity
<15%
<15%
<15%
Power stability (8 hours), RMS
<0.5%
<0.5%
<0.5%
Polarization – linear, PER
>25 dB
>25 dB
>25 dB
Cooling
Air
Water
Water